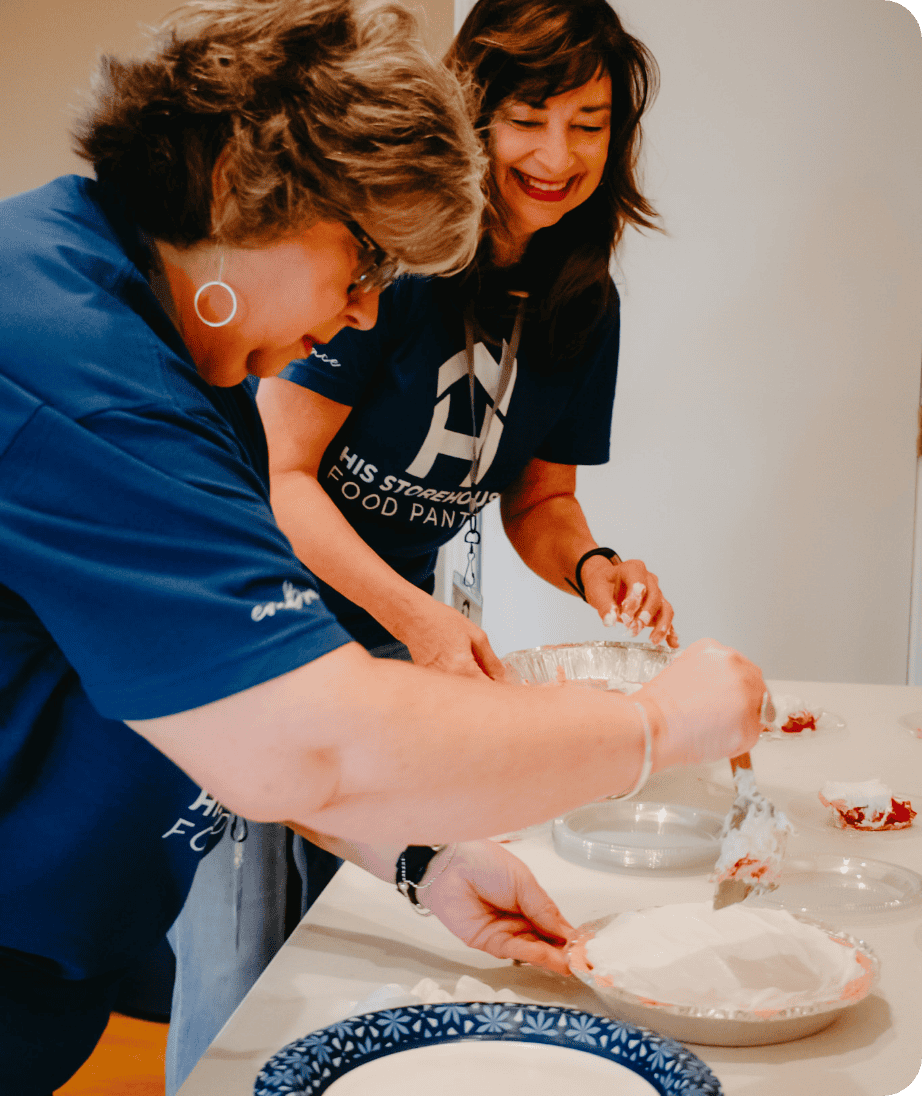 Serve The Lake Cooley Community through the His Storehouse Food Pantry
Our mission starts here at home. As Christ-followers, we are called to live each day of our lives on mission, seeking opportunities to share the gospel and serve others in need.
The His Storehouse Food Pantry is a ministry of Church at The Mill that exists to provide supplemental food assistance to Neighbors in Need in our community while also building intentional discipleship relationships. Although we meet physical needs, our desire is to develop holistic relationships through which we can minister to our Neighbors physically, spiritually and emotionally. Our goal is to utilize this ministry to bring awareness to those that have food insecurities in our community. There are two ways that you can serve: Embrace a Neighbor in Need by serving at the food pantry each month or donate essential food items that are needed each month. For more information contact missions@churchatthemill.com.
Our vision to Gather, Grow, Give, and Go reflects a desire to see the whole world come to faith in Christ and walk with Him in genuine discipleship. If you are ready to reach individuals outside of your community, please use the link below to explore where we can send you.